Oh boy, here we go again. Even though it would be fitting to review the whole decade, I'll save me some time and just review 2019 as I've done last year with my very own "best of" lists.
Movies
I've watched 44 movies in 2019 (and 23 of them were from 2019). That's 11 more than last year. Hooray?
My favorite movie of 2019 is The Game Changers! Yeah, it's a documentary, I don't care.

Screw every Disney movie that dominated 80% of 2019's top box office. Just kidding, I enjoyed them all.

But The Game Changers actually changed my game and I have been considering more vegan/vegeterian options than before. Maybe it will change your game, too?
Apart from that, Joker obviously is a fantastic movie. It's so obvious that it would be a scandal if Joaquin Phoenix wouldn't get an Oscar next year.
TV Shows
My favorite new(!) TV show of 2019 is Chernobyl. It's probably even my favorite TV show of the decade.
Runner-ups are The Mandalorian, When They See Us, How to Sell Drugs Online (Fast), and The Morning Show.
I guess we can all agree that we were all very disappointed by the Game of Thrones series finale?

YouTube
I don't actually have a favorite YouTube video this year. But I certainly have a new favorite channel. So my favorite YouTube channel of 2019 is Finanzfluss. It's a German channel but with help of Finanzfluss's videos, I felt confident enough to invest in ETFs. They also have a website with lots of information. That was probably another game changer for me this year.
Some other channels that I've subscribed to this year and I've thoroughly enjoyed so far: Technology Connections, Mark Rober, and Christine McConnell.
Games
My favorite game of 2019 is Ring Fit Adventure. I guess that's my third game changer of this year. I started working out before this game came out but it has easily become my workout routine right now. It's fun, it has a lot of and diverse exercises, and it's quite effective.
Runner-ups are Luigi's Mansion 3 and Untitled Goose Game. I guess I haven't played that many games this year.

Buuut I'd still like to mention that I'm currently enjoying Beat Saber a lot. It's technically not a new game from this year but I recently got an Oculus Quest and I've just started to get into Expert+ in Beat Saber (and wow, do I suck at the moment).
Music
My habits haven't changed, I'm still listening to the songs that I like from Discover Weekly on Spotify. You can listen to my top 100 songs of 2019 in this Spotify playlist. My top 5 songs of this year are
At least according to Spotify. If I have to pick one, Flashback to Holly is my favorite song of 2019. I wish I could find lyrics for it somewhere because I don't understand every word.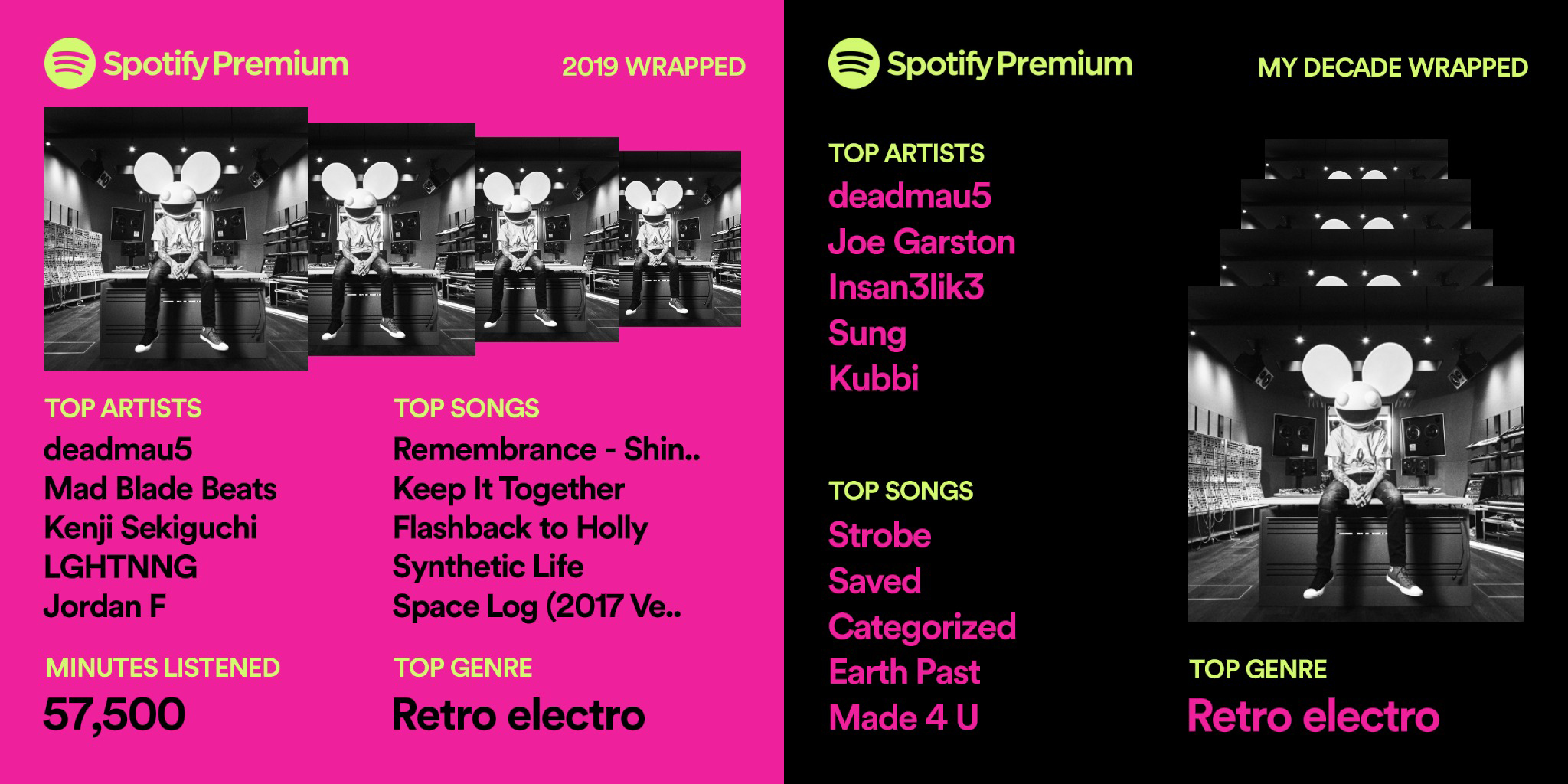 Th-th-th-that's all folks! Happy new year and happy new decade!